It's safe to assume that a good majority of us really only use Yelp to check out reviews and ratings of potential places to grub. But did you know that you can also join their Elite team and go to free events aka get free food?
The Perks
You can attend awesome free parties! Some events cater a full dinner (and on several occasions an open bar) or have dessert tastings and send you off with swag bags. What's great is that the Elite events aren't only limited to food-focused functions but in the past have also included complimentary tickets to artistic shows around your local area.
Living in LA can be a challenge to meet people but this is a great way to network with other Yelp Elite members while bonding over food you wish you could make. And, hey, you never know who you might meet – a future employer, potential partner or what have you but at least there's a common denominator.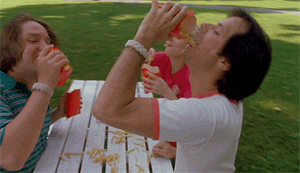 So now that I have your attention, here's the sitch: unfortunately, you can't just simply click a button to join.  You can nominate yourself, someone else can nominate you or the Elite council can choose you. That being said here's what you should do to increase your chances of joining the exclusivity:
How it happens
Write, write, write! Don't just be a Yelp user who doesn't leave rating and reviews to businesses.  Not only is writing great for you mentally, but it's also a good way to give feedback and exposure to local businesses who might need it. Once I wrote a slightly negative review on a restaurant and the owner responded back thanking me for the critique as it helps them improve their business and offered a free entree on the house – a win-win!
Quality, not Quantity (sort of).  The Elite squad is looking for active Yelp users but when writing reviews, you should really take the time to give constructive detailed feedback.  Frequency is also a quality they take into consideration so throw it into your daily social media routine.
Not only does the Elite badge stop here, but there's also "Gold" (being a Yelp Elite for 5+ years) and "Black" (Yelp Elite for 10+ years).  Word has it both of these higher up badges offer even more exclusive and intimate parties.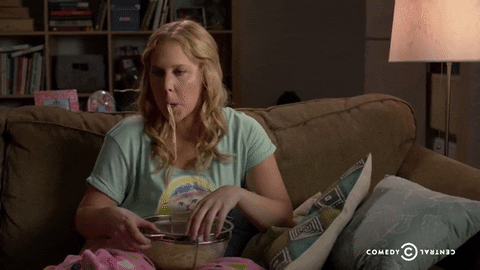 Did you like this article? If so, let us know your thoughts in the comments below.
Are you following us on Facebook yet? Please do so we can keep you updated on everything millennial and youthful and cool. We aim to inform, entertain and inspire and you can find all those goodies on our Instagram and Twitter too. See you there 🙂
Subscribe To Our Newsletter
Join our mailing list to receive the latest twenty-something tips and tricks right to your inbox.
I swear you're going to love us.