If you've read your lease (and you definitely should), it more than likely contains a "Damages" provision. This nasty paragraph delineates how you can "modify" or decorate your new space. These provisions often have strict rules that, if violated, can give the landlord cause to withhold your security deposit. After reading that, most people give up on their *dream* of an apartment that represents their style.
There are plenty of ways you can decorate your apartment without violating your lease!
Get some green
Plants are a great way to add some color and culture to your apartment. Put them literally anywhere.
Be creative with storage
Your storage (especially for my studio dwelling friends) must double as decoration. Paint an older piece of furniture a bright color or switch the drab (and ugly…) plastic storage bins out for sturdy cloth bins with cool fabrics (find some budget friendly ones here.) Better yet, raid an estate sale for some older antiques + #upcycle them.
Decorate with stickers
Many of us have lease restrictions on nails + screws in the walls. Which sucks. But, removable wall stickers have come SUCH a long way in recent years. These stickers (typically made of vinyl) can be great ways to add a little color and personality to your drab walls! Many of these companies also sell "gallery wall" strips + "frames" so you can add your favorite pictures and prints to the mix! You'll find some amazing options here.

Customize Your Countertops
I don't know about you, but my countertops look like they are from the 1960s. They are a lovely (ha) off white plastic material that never looks clean. My solution? Countertop covers. These are basically the same as wall stickers but for your countertops. They are easy to clean and remove AND they leave no reside behind! Contact Paper and Washi Tape also make for rental friendly counter top reno- check out my favorite tutorial here.

Mirrors
Mirrors are a great way to bring light to your space. They also make your apartment seem bigger than it is! Check out some fun ones here.
Give your floor some love
Even if you lucked out + found a place with great floors, rugs are an amazing way to personalize your space and add some color. If you're in a studio, rugs are the best way to organize your separate living spaces. You'll find some great ones at a trading post/flea market + you can find some of my favorites here.
If these idea's aren't working for you (or just are not in your budget), you can always revert to the old standbys: command strips and hooks, tapestries, hanging lanterns and lights. All of these will help make your space pop without doing any permanent damage to your place!
Happy decorating!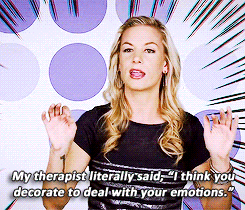 Did you like this article? If so, let us know your thoughts in the comments below.
Are you following us on Facebook yet? Please do so we can keep you updated on everything millennial and youthful and cool. We aim to inform, entertain and inspire and you can find all those goodies on my Instagram and Twitter too. See you there 🙂
Subscribe To Our Newsletter
Join our mailing list to receive the latest twenty-something tips and tricks right to your inbox.
I swear you're going to love us.