If you're looking to burn fat, the one word you should be building your workouts around is intensity. Cardio is essential when it comes to leaning down, but most people avoid it at all costs. What if I told you that all you needed was 15 minutes and a good music playlist to revolutionize your opinion of cardiovascular exercise. You'll be exhausted and satisfied in about the same amount of time it takes your girlfriend to finish applying eyeshadow.
Warmup
Make sure to get your blood flowing before you start the nitty gritty.
The Torch
Debrief: The idea of this workout is to complete as many rounds as you can in 15 minutes. When you are first starting aim for one round a minute but don't be too hard on yourself if you don't meet your goal. As long as you are focusing on keeping the intensity up, you'll reap the benefits of this fat-blasting circuit. Although it isn't the longest workout, if you do it right you shouldn't be able to stand without getting a little dizzy.
Necessities: This workout can be completed at home with a timer, a little open space, and the addition of a pull-up bar. Pull-ups are essential parts of this workout so don't overlook them. I use the Iron Gym because it is versatile and easily removed from your doorframe, but you can purchase a cheaper alternative here.
Round 1
Round 2
10 jump squats
5 pull-ups (close-grip)
20 jumping jacks
Round 3
10 pushups
5 pull-ups (chin-ups)
20 high knees1
Repeat
If you find that certain exercises are easier for you than others, push through them as fast as possible. Pace yourself throughout the workout but remember that the key is to feel as uncomfortable as possible for the entire 15 minutes. Good luck, and remember the harder you go the more tacos you can eat tonight.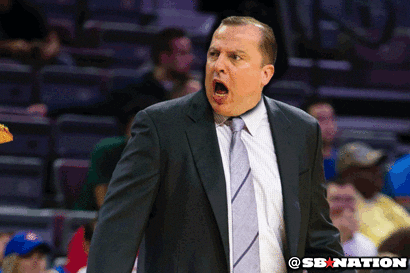 Playlist
Did you like this article? If so, let us know your thoughts in the comments below.
Are you following us on Facebook yet? Please do so we can keep you updated on everything millennial and youthful and cool. We aim to inform, entertain and inspire and you can find all those goodies on our Instagram and Twitter too. See you there 🙂
Subscribe To Our Newsletter
Join our mailing list to receive the latest twenty-something tips and tricks right to your inbox.
I swear you're going to love us.