I have just moved out on my own after living with my parents for a year post college and now that I am officially on my own, I am realizing how living with them was actually pretty fucking awesome. When I made the decision to move home after college (okay, so the decision was forced on me), I was less than thrilled. Having to adjust to living back at home after you have been living on your own with all your best friends is hard. But I learned to love living at home and am actually going to miss it. Here are my reasons why moving home post college is actually pretty rad.
*I will preface this by mentioning when I moved home, I was just moving an hour away from where I went to college, to Los Angeles suburbia (whatup Calabasas). I wasn't moving to small town in Montana where I couldn't see any of my friends from school. So while I was living with the 'rents, I was still able to see my college friends quite a bit.
Without further adieu, here are the reasons why I loved moving home post college.
Money, money, money
While all my friends were stressing about paying their ridiculously expensive rent (gotta love Los Angeles real estate), I was able to save almost everything I made working. No need to pay for groceries, rent, cleaning supplies, pretty much anything you can think of. Now I have $$$ in my savings account, which is rare for a twenty something.

Food
If you are lucky (and I was indeed), you get to come home from work to a hot meal every night. No cooking or grocery shopping for you buddy! Coming home from work after my long commute (the one downside of moving home) and not having to worry about cooking was quite the luxury.
Dogs
Again, this isn't the case for everyone, but I got to be reunited with my dog! So many 20 somethings want a dog, but can't afford one and don't have the time to deal with one. Well, I got to reap the benefits of unconditional puppy love without spending one dollar on the pup.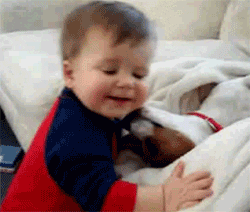 Cleaning
I of course had to clean my own room and bathroom, but I no longer had to worry about making time to clean the whole apartment or house.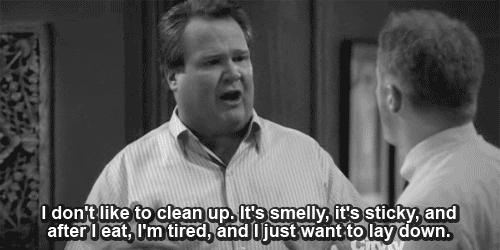 Your parents
I've always been close to my parents, but living at home as a real adult brought us so much closer and I learned my parents are actually pretty cool.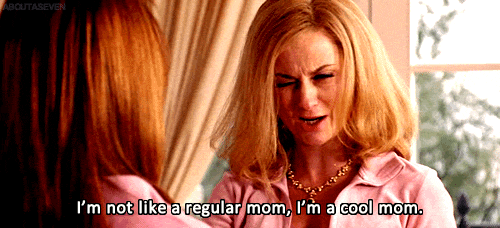 So now that I have officially left the coop and realized how much I'll miss it, I've adapted some of my parents living ways into my new home life. My mama is an organizational guru and decorator extraordinaire, so I had her give me some decorating and organization tips. What's great is my new place now has the homey feel of my old home 2,500 miles away.
But the biggest thing I took away from my year at home was to make time for my parents. Even though we're on opposite coasts, I plan to make a conscious effort to call them at least once a week. I had forgotten the importance of family during college, but I definitely learned it moving back home.
Subscribe To Our Newsletter
Join our mailing list to receive the latest twenty-something tips and tricks right to your inbox.
I swear you're going to love us.