This past year I was the intern coordinator for my office, which meant I was forced to look at countless college students' resumes and cover letters. And let me tell you…yikes. These were smart kids, going to schools like USC and UCLA, and while the content on their resumes were impressive, the format was awful. I saw resumes that were 5 pages long and had grammatical and spelling errors. Seriously?
Here are my top 10 dos and don'ts of resume writing.
DO keep it to one page
Unless you are in your mid-career, your resume should not exceed one page. I promise you, you aren't doing anything that is groundbreaking enough to add a second page.
DON'T add color
Unless you are Elle Woods, your resume should be printed on white paper or nice resume paper. The type should be black and in an easy to read font, size 12ish.
Mind you, I work for the government and am not in the design or fashion industry, so this may be different in those fields. But if you are in the government or business fields, I say to stick to the basics.
DO type your name in a larger size than the rest of your resume
When your resume is in a giant pile on someone's desk, you want your name to jump out immediately when they look at your resume.
DON'T put your high school information on your resume once you graduated
I get that you were high school student body president but you're in college now, please move on. If you think it's super important to you, then bring it up in your interview.
DO play up your strengths
When I applied for my first internship in college, I had had zero work experience aside from babysitting. So instead of creating a boring and empty resume, I put my leadership experience from my sorority. Even though I had no official work experience, I played up my involvement in school and ultimately got the internship. This applies for volunteer work too.
DON'T forget to add location to your work experiences
I thought this would be a given, but I saw so many resumes that didn't have the location of their school or of their previous internships. The city and state is all you need!
DO proofread
No explanation necessary
DON'T use the wrong tense
If you used to work somewhere, make all the bullet points past tense. If you still work there, make all the bullet points present tense. 
DO have a professional email address
While surfergirl310@gmail was fun once upon a time, it's time to look a little more professional. Stick to your first and last name in some variation.
DO save and send your resume as a PDF
A lot of the times, an employer will open up your resume from their phone. If you send it as a document, the formatting can get messed up. Make sure you send it as a PDF, so no matter what, your formatting looks like how you intended it to.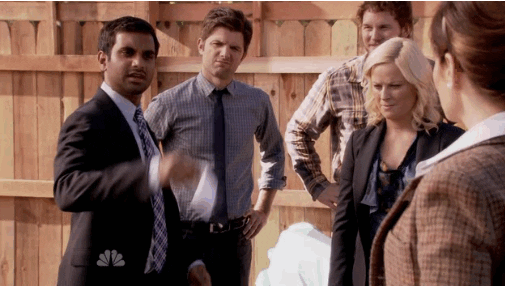 Good luck and happy resume writing!
Subscribe To Our Newsletter
Join our mailing list to receive the latest twenty-something tips and tricks right to your inbox.
I swear you're going to love us.