Do you ever feel like your life revolves around your full-time job? You wake up, get dressed, go to work, go home, go to sleep, wake up, and do it all over again. Every minute of your waking life either sucks because you hate your job, sucks because you are wishing you were somewhere else, or sucks because even after 3 years in the "working world" you are still getting paid in experience. #broke.
Breaking the cycle is not an easy thing to do. Sometimes even getting my ass to the gym is tough because I would rather sleep, cook dinner, or watch mindless TV until I forget that I'm wasting my life waiting for the future.
"Waiting" is the operative term here
A lot of the time we tend to think about the future and how we will be rich, successful, and well traveled. But, that doesn't just happen and sitting around doing nothing. "Waiting" for success isn't going to propel you there.
The only way to get there is to make it happen yourself (unless you have rich parents, a famous friend, or you marry Prince Harry, who in fact is currently taken #nogo).
Take it from someone who knows, it's hard to have high expectations for life and then see them crumble down around you when you realize that working a full-time job for a year means nothing to anyone, but you and another year just begins as soon as the first one ends. No one cares that you worked for a year because life is long and you will probably have to work for the next 40 years of your life.

Stop sitting around waiting for life to happen to you and make life happen for yourself. Don't let your 40-hour or more work week define you. Take your life back! Do something that you care about that will make you happy. Here are some suggestions:
Start a business
You don't have to invest a lot of money into your new business. It just takes an idea and a few hours of research. If following your dreams means becoming an entrepreneur, then do it! Its easier now than ever to start a business and there are tons of resources online. Get a group of your friends together to be on your team. Some people want to change their life, but don't have big ideas of becoming an entrepreneur. Use their skills to your advantage and give them important tasks for your business. Starting a blog and/or website is easy to. Follow some awesome tutorials and you can have your own site for free in 30 minutes or less!
Volunteer
Maybe it's messed up, but people always feel better when they see someone in a worse situation than themselves. Yes, you can sit on your butt and cry about how your boss doesn't respect you, your mom likes your brother more, and how you will be single and broke forever.
Then, when you are done drinking and crying, which we all know can take hours and multiple glasses of wine, get up, move on, and help someone else. There are people out there who don't have homes, health insurance, the ability to walk, move, or speak and there are many children all over the world, even in your backyard, starving everyday because they don't have enough money or resources to get food. Help them and help yourself be less self absorbed. You might even make a few friends or meet a hottie at a volunteer activity. Studies show that people who are interested in the same things are more likely to stay together longer.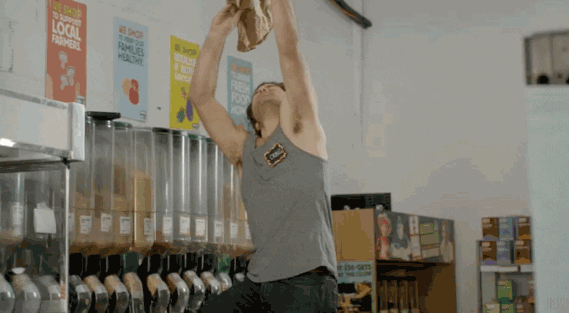 Get on indeed.com, craigslist, whatever floats your boat and find a new job, a supplemental job, or even a couple side gigs.
Making some extra cash never hurt anyone and you can even meet new people and make connections while doing it. I've also learned that figuring out what you don't want to do helps you narrow down the options for what you do want to do.
Remember, you are the driving force of your own life. If you sit around and do nothing, chances are that nothing will happen. Take a leap! Start a project, and begin loving your life. Each moment counts and we are only allotted so many.
Did you like this article? If so, let us know your thoughts in the comments below.
Are you following us on Facebook yet? Please do so we can keep you updated on everything millennial and youthful and cool. We aim to inform, entertain and inspire and you can find all those goodies on our Instagram and Twitter too. 
Subscribe To Our Newsletter
Join our mailing list to receive the latest twenty-something tips and tricks right to your inbox.
I swear you're going to love us.