Let's go over all the actual important lessons that you missed in high school health class.
55th exit you're already home, you're ready to bone, etc.
Congratulations on hooking up with your consensual partner(s) and making it to the homestretch. You've made it through the DFMO 1, the OTPHJ 2 and now it's time to GTFO 3 and rip each other's clothes off. Whether this is a one-night-stand or someone you're seeing consistently, you should have a quick convo: how much have you talked about sex?  How many sexual partners have you had?  How many sexual partners has your partner had?  When was the last time you were tested for STIs 4?  Do you/your partner have a condom? Are you/your partner on birth control?
No matter how short/long/embarrassing the list of your partners may be, you are now exposing you and your partner to every person either of you have ever had sex 5 with.  Read: 100s of strains of sexually transmitted diseases  and the risk of unplanned pregnancy. Ready to get your freak on? Great! Ever been tested for gonorrhea, genital herpes, or HIV? Didn't think so. Here's how to have sex but not get fucked.
B is for Barrier
Barrier methods create a physical barrier between your genitalia and your partner(s):
Barrier methods can help prevent the spread of STIs and significantly decrease your likelihood for unplanned pregnancy.  These can be found in your local grocery/drugstore, picked up for free at local clinics. Check out this website that even tells you where to find free condoms in your are!  
Safe sex is great sex, you better wear a latex, cuz you don't want that late text, that I think I'm late (or have a rash "down there") text.  Stock up, my friends.
B is also for birth control
These are different methods that are focused on preventing unplanned pregnancies.  NONE of these protect against STIs:
Use BOTH
Use a barrier method to prevent against the spread of STIs and a birth control method to prevent against unplanned pregnancy.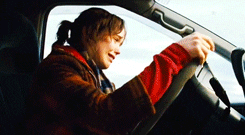 Get tested
 Sex should be amazing and sex should be safe: keep you and your partner in the know by getting tested early and getting tested often.  Blood tests or urine tests will tell you pretty much everything you need to know about your current STI-uation. Check out this website for the quick & dirty on testing for those who do the nasty. 
Get tested after every new sexual partner
These tests are cheap, can be done at free clinics or at your doctor's office, and will save you from a world of hurt in the long term.  Alright, rabbits/humans, enjoy yourselves. Be safe.
What are your thoughts on sexual health? What lessons did your teachers/ parents never tell you?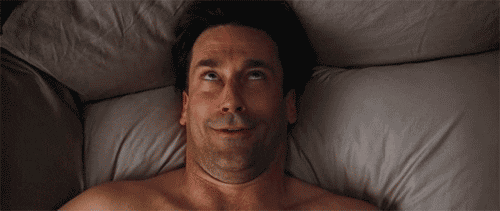 Did you like this article? If so, let us know your thoughts in the comments below.
Are you following us on Facebook yet? Please do so we can keep you updated on everything millennial and youthful and cool. We aim to inform, entertain and inspire and you can find all those goodies on our Instagram and Twitter too. See you there 🙂
Subscribe To Our Newsletter
Join our mailing list to receive the latest twenty-something tips and tricks right to your inbox.
I swear you're going to love us.