If you are anything like me, you may have developed some unhealthy habits in your 20s. Whether this is staring at a screen all day and night (we all know you Netflix more than you chill), drinking and smoking, or binge-eating at Chipotle, you may have slipped into a millennial abyss that is seriously lacking exercise. I may not be an expert on all things health but I played lacrosse in college and know a thing or two about getting back in shape against all odds. Today, I am going to give you a few tips on how to start running.
Running is many things: cheap, accessible, exhilarating, great cardio, etc. Running can also be a total b*tch. If you are new to running or are trying to get back into the habit, here are my five main pieces of advice to you:
Figure out why you are running
Are you trying to lose weight? Are you trying to get back in shape? Are you taking this on as a new hobby? You need to figure out what motivates you to get lace up your sneaks and get outside or on the treadmill. 1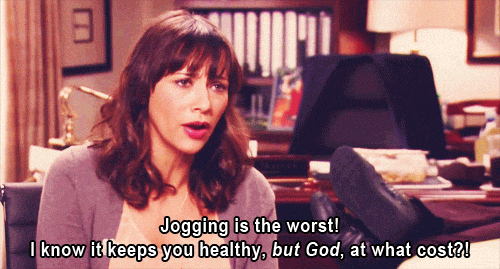 Start slow
You are not going to be rookie of the year on your first week of running, shoot for "most improved" and take things day by day. Run and walk at a pace so that you can still carry on a conversation. Start off by walking for 30 minutes a few times a week. Try alternating between jogging for a minute then walking for a minute. Work your way up to running 2-3 times a week then 3-4 times a week. Your eventual goal should be to run for 30 minutes without stopping.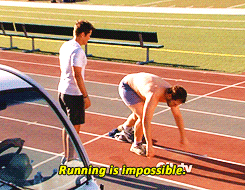 Invest in your running
I know I said running is cheap, but there is extra motivation if you spend a little cash on your exercise. Sign up for a 5k  or buy a flashy new pair of running shoes. The 5k will give you something to work towards and the running shoes will give you something to show off. I recommend Asics or Brooks.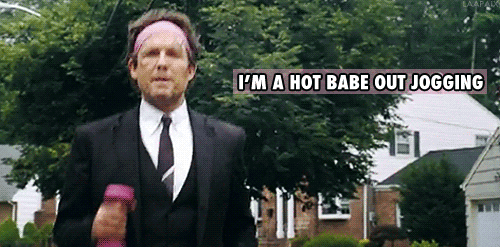 Find a running partner
Misery loves company. Find a friend or coworker who is in the same boat as you or maybe has some more running experience and wisdom they would be gracious enough to share with you. Hate this idea? Make a dope running playlist to keep you company instead.
Beat the heat
Do NOT run when it is freezing or when it is hot as balls. As a new runner, both of these conditions are frustrating and will create even more of a challenge physically and mentally. Stay hydrated and schedule your runs accordingly.
There are many more important things to know as a runner but this is a good place to start. Use this as an opportunity to explore your city, get away from screens, and, for fuck's sake, try and enjoy yourself. E-mail me with questions, concerns, success stories, not-success stories and other suggestions! Remember, "can't" is the real c-word.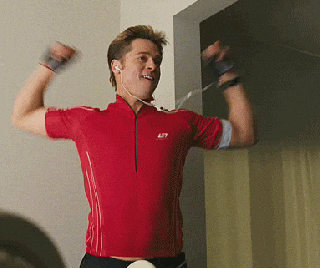 Subscribe To Our Newsletter
Join our mailing list to receive the latest twenty-something tips and tricks right to your inbox.
I swear you're going to love us.