When it comes to New Year's resolutions, most people include goals involving health and working out. Some want to start off the year fresh and shave off that weight they added over the holidays, while others are using the calendar switch as a good excuse to get started on a healthier lifestyle.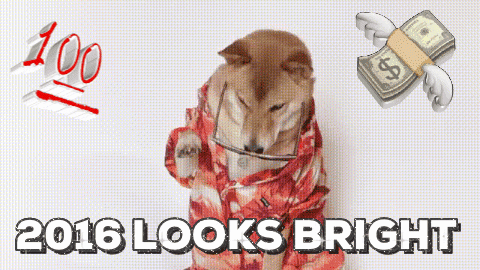 If you are struggling to decide what you want to improve on or how to create the proper resolutions for yourself, I'm here to help.
Set realistic goals based on your past
If you are already an avid gym goer, think about what you can improve on during your time at the gym. Do you spend more time lifting and less time socializing? Are you walking out of the gym drenched in sweat? Are you pushing yourself to your maximum ability? If the answer to any of these questions is no, then reevaluate how you perform your workouts. If you're just getting started, set realistic goals for yourself in terms of building muscle or shredding fat.
Don't get discouraged
Seeing a change in your body won't happen overnight. It might not even happen until well into February. But consistency is the key to success and in order for you to avoid losing steam and missing out on opportunity to change yourself in a positive manner, you need to just put your head down and go to work. Don't question anything as long as you are giving it your all.
Research more
Whether you're a seasoned vet or a young neophyte, there is always room to improve your techniques, add a new exercise to your routine, or clear up many of the misconceptions that exist in all corners of the fitness world. Read up.
Set new personal records in major lifts
Squat, Deadlift, Bench = major keys to success. One way to make sure you stick to your schedule is to have monthly PR checks. This means that once a month you try to beat your previous personal record weight in the three major lifts. Doing this will add purpose to your everyday workouts and give you a reason to push yourself during every workout.
The reason that many resolutions fail is because it is easier to bite off more than you can chew without devising a proper strategy to achieve your goals. Remember #1 when it comes to planning new goals throughout the year. 2016 shouldn't just be about the start. You should be modifying your goals as your begin to progress and holding yourself accountable in order to maintain success in the iron temple.
Do not buy into a diet
In terms of diet and eating "healthier," my advice is DON'T do it. Diets are meant to be broken. If you want to change your eating habits, you have to change your lifestyle. A simple change in thinking will go a long way. Instead of thinking, "I CAN'T have that piece of cake," think, "Eh, I don't really WANT that piece of cake." If we are being honest though, I know we both really do want that piece of cake. We shouldn't have to deny ourselves a basic human right to fulfill our sweet tooth. I try to eat as healthy as I can all the time, meaning chicken and veggie stir-fry, egg whites, Greek yogurt, etc. But once in a while if I'm craving warm, soft chocolate chip cookies then I go for it. The more you deny yourself, the harder you will end up binging later and this will only make you feel defeated.
Once again, remember #1 and start small. Cut out processed food, add green smoothies to your daily breakfast, or choose chicken instead of steak. Then slowly start being stricter and more detailed until you no longer think twice about making healthy options. #3 will take you a long way in terms of diet, and researching matters will help you avoid giving up on your goals and ending up at McDonald's at 3 am on a Monday morning.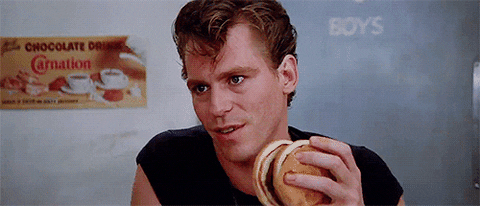 Did you like this article? If so, let us know your thoughts in the comments below.
Are you following us on Facebook yet? Please do so we can keep you updated on everything millennial and youthful and cool. We aim to inform, entertain and inspire and you can find all those goodies on our Instagram and Twitter too. See you there 🙂
Subscribe To Our Newsletter
Join our mailing list to receive the latest twenty-something tips and tricks right to your inbox.
I swear you're going to love us.