"Ew, ew, ew, ew," a stranger in my hostel room squealed, "Wake up! There's something moving on your bed!" I sat straight up right away, freaked out by my roommate's tone of panic and disgust. After both a headlamp and a Google search, we had confirmed that there were actual bedbugs in both of our beds. These little guys are a nightmare – they suck your blood, are easily spread by travelers, and are extremely difficult to get rid of.
We were grossed out and grumpy, with our skins crawling and annoyed to be missing out on a night of sleep. However, we migrated to the hostel common room and actually ended up having a really great time staying up all night, chatting and swapping travel stories, and forming a group of instant new friends from all over the world: the bed bug buddies. Our night concluded as we watched a gorgeous sunrise over the Venice canals, a magical memory for all of us.
After a successful trip to the laundromat the next morning, I actually left this infestation scare and hostel laughing, and a few months later, I'm happy to have another adventure under my belt. Even in the rare worst case hostel scenario like this bed bug story, hostels are the best. They're affordable, fun, and I always leave a hostel with a few more friends than when I got there- they provide a unique environment for you to easily meet and mingle other travelers.
However, definitely best to stay away from hostels with bed bug or other problems…. Read on for a guide on how to survive the process of finding and staying in a hostel.
This is definitely the best place to start when picking your hostel. They only show the most recent reviews, and I have found that their reviews are much more accurate and updated than those from other similar websites.
Read the reviews!
Once you find the reviews, read the reviews! So, so, important, and I learned the hard way! For this bed bug instance, I didn't use HostelWorld, and instead focused on the cheap price and the awesome view from the bedroom windows. Bad idea! On HostelWorld, you can sort the reviews by how recently they were created, or by the age, nationality, or gender of the reviewer so that you're reading thoughts from like-minded travelers.
Location, location, location
When choosing between a few, make sure to research the location. It's almost always worth the extra money to be in the heart of the city that you are traveling to. Sometimes it's tempting to save a few extra bucks a night on a hostel that is farther from the main touristic attractions, but you can end up either spending more money, time, and effort trying to get to the center, or just being in a sketchier location.
Make sure they got sick vibes, yo
But really, read about the hostel vibes. Especially if you are traveling alone or want to make friends, it's very important that your hostel has high 'atmosphere' ratings! Hostels that have bars in the common area tend to be really fun, and it's also smart to check out the photos of the hostel common room to see if it looks like somewhere you'd want to hang out.
Perks?
AC? Discount at the hostel bar for guests? Outlet by your bed? Breakfast included? Towels available? Usually these details don't make or break your experience in a hostel but are all really nice to have. As for hostel breakfast, don't expect a giant buffet; It typically is just some sort of bread product and coffee, but it still can hold you over until lunch which is great for travelers on a budget.
Wifi
All hostels should have WiFi, but there are a few that don't offer it in the bedrooms, or the connection is really spotty or difficult to access. It's always pretty necessary to have good internet at your home base to be able to research activities, catch up with people back home or plan your next travel step, so make sure people in the reviews were pleased with the Wifi.
Tentative schedule?
When booking, it's a good idea to choose flexible booking and look at their cancellation policy. When traveling for an extended period of time, often times I wish I had more freedom to reroute my trip, as so many of your new friends will tell you about their trips and give you awesome travel suggestions that you never considered. For a big backpacking trip, it's usually worth it to pay the few extra dollars for 'flexible booking' if you have any doubt about the solidity of your plans.
Bed count
Just know that the more beds in your hostel room, the less likely you are to get a good night's sleep, especially if you're in a party hostel. If I'm on a long backpacking trip, I'll make sure to book a room with fewer beds every once in awhile to allow myself to catch up on sleep.
Must Pack List
Pack a headlamp, a mobile USB charger, shower shoes, earplugs, and a lock for a hostel-heavy vacation!
Make sure you know where you are
Research the directions to get to your hostel. Even though hostels should email you directions to get there in your reservation email, often times they are badly translated and unclear, so I always find it helpful to look it up on GoogleMaps as well and have both printed for my journey to a hostel.
Now you're all set up to have an adventure in a dope hostel!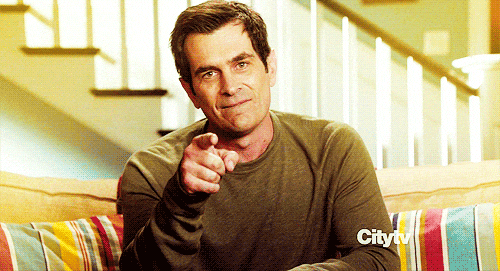 Did you like this article? If so, let us know your thoughts in the comments below.
Are you following us on Facebook yet? Please do so we can keep you updated on everything millennial and youthful and cool. We aim to inform, entertain and inspire and you can find all those goodies on our Instagram and Twitter too. See you there 🙂
Subscribe To Our Newsletter
Join our mailing list to receive the latest twenty-something tips and tricks right to your inbox.
I swear you're going to love us.