Unless you live under a very large rock, you've likely caught whiff of California's lax rules surrounding medical marijuana. You might have heard your dealer rambling about his plan to move to "the promise land," or maybe you've seen a green cross sticker on your California cousin's laptop. Either way, we know you've heard the rumors. We're simply here to outline the rules and tell you how you, yes you, can smoke totally legally!
What do the rules say?
While the federal government still recognizes marijuana as a schedule 1 prohibited substance (grouped in the same category as cocaine and heroin), the feds have much bigger fish to fry and let states enforce their own rules on medical marijuana. In California, medical marijuana has been legal under Prop 215 and Senate Bill 420 since 1996. As a medical patient, you can buy weed in any California dispensary, carry up to 8 ounces on your person, and smoke legally on private property. Yes you heard it; you can smoke legally if you have your medical card.
Who can get a medical card?
While medical marijuana has shown to help treat patients with serious physical illness such as cancer and glaucoma, California also recognizes marijuana's medicinal benefits on a list of "illnesses" that almost every living person "has." Let me just say that if you have any amount of anxiety, physical pain, trouble sleeping, high stress levels, or literally any persistent medical symptom that limits your ability to conduct major life activities (such as eating, sleeping, walking, etc.), you are eligible to smoke legally. If you can think of even one way that marijuana "helps" you live a better life, you are eligible. And no need to be picky, because California marijuana doctors certainly aren't.
How to get your card
Now for what you've been waiting for, how to actually get your card. Here's what you need:
California State ID or Driver's license
A brief excuse for why marijuana helps you
About $60 cash
First, let's start with how to get the CA state ID or driver's license. If you already have a CA state ID or drivers' license, you can skip this step. This is the hardest part by far. You have two options here. If you choose to get a California driver's license, you have to take the written driving test at a California DMV, prove residency, show a government issued ID (passport always works) and wait about 2 weeks for a driver's license to show up at your door. I suggest however, that you go the easy route and apply for a CA state ID. Here's what you need to do:
Visit a DMV office (make an appointment for faster service)
Complete application form DL 44 (An original DL 44 form must be submitted. Copies will not be accepted.)
Give a thumb print
Have your picture taken
Provide your SSN. It will be verified with the Social Security Administration while you are in the office.
Verify your birth date and legal presence (you may use your California driver license)
Pay the $21 application fee. There is no fee for a senior citizen ID card.
Once you've visited the DMV and have gotten either a California ID or drivers' license, you are ready to visit a weed doctor! (Sometimes the DMV can take up to 3 weeks to mail your new ID, be patient!) There are hundreds of doctors in California that are licensed to recommend people for medical marijuana use, and if you are in any major California city, you'll find it almost impossible to miss the big, green, "420 Doctor Recommendations Here!" signs sprinkled literally everywhere. Or you can always look up marijuana doctors on your favorite search engine and you will be sure to find a doctor within a short drive.
As soon as you settle on a doctor to visit, bring your California ID and a little cash with you and you are almost guaranteed to walk out of the doctor's office with a laminated medical marijuana prescription recommendation. Just make sure to be honest about how marijuana has the ability to improve your life functions and almost no California medical doctor will deny you. Once you've gotten your ID, recommendation, and a little spending money, you are ready for the fun part… visiting your first marijuana dispensary! Stay tuned to The Daily Twenties to learn more about what the inside of a pot-shop actually looks like!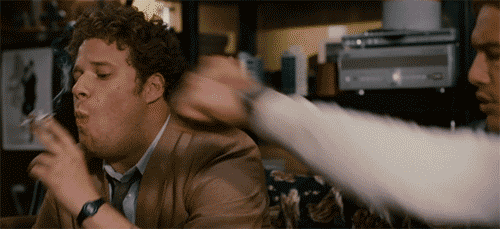 Did you like this article? If so, let us know your thoughts in the comments below.
Are you following us on Facebook yet? Please do so we can keep you updated on everything millennial and youthful and cool. We aim to inform, entertain and inspire and you can find all those goodies on our Instagram and Twitter too. See you there 🙂
Subscribe To Our Newsletter
Join our mailing list to receive the latest twenty-something tips and tricks right to your inbox.
I swear you're going to love us.