Maybe this isn't your first credit card. Your parents probably got you one in high school that was meant for emergencies and you used the entire limit on your Juicy Couture velour tracksuit with your friends at the mall that one time and immediately had to return it the next day. If you still live with them, they might still pay your bill.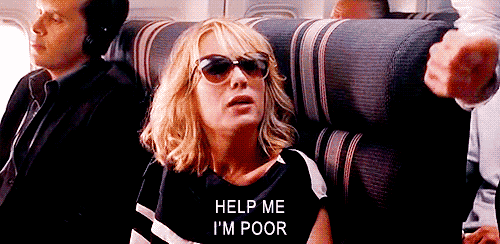 I hate to be the bearer of bad news, but you need your own card, in your own name, that doesn't have a $700 dollar limit. It helps you build your credit and, if used correctly, affects your credit score in a positive way. You'll eventually need those things when you want to buy a house and get a mortgage. Credit cards can be scary and I know there was a point in my life where I just wanted to pay cash for everything because interest is some kind of torture device, but they can also have their perks (Miles! Cash back! POINTS!).
There are about a million credit cards out there and you probably get inundated with mail from various companies begging you to choose theirs. Treat your credit card hunt like a dating app. Get to know it, google it, and don't just pick the first credit card that throws itself at you.
The hardest part is picking the card. There are a few different cards out there that give you rewards. Identify what you want. I knew I wanted to travel so I ran a search for cards that were the best for that; it generally falls between the Capital One Venture and the Chase Sapphire. Check it out here. "Travel" cards will give you benefits like points you can use towards flights, no foreign transaction fees, and double the points and travel related purchases. No joke, I get DOUBLE POINTS EVERY TIME I USE UBER.
Some credit cards offer cash back, airline miles, or rewards at stores where you may be a loyal customer. Nerd Wallet does a great job of comparing credit card options for you. Check it out here.
From there all you do is go to their website and apply! You'll have to answer a few questions, but they're generally pretty easy. This is not like applying to colleges. They actually want you because they want your money.
Do a lot of research a know what you're getting yourself into because if you cancel a credit card and get a new one in a short period, that also messes with your credit. You'll know you found the perfect one when you are excited to spend money knowing your getting more out of it than just a burrito.
I did about two weeks of research into my card and I don't want to be a walking advertisement, but I love it. I was sitting on a plane a year ago bragging about my new credit card to the random person sitting next to me. He was on his way to Brazil for the 2014 World Cup and was also a fellow travel junkie. I told him I had done tons of research and finally decided on the perfect card.
He asked, "Which one do you have?"
We both reached into our wallets and pulled out our Chase Sapphire Preferred card. It's sleek, heavy, and made of metal. We then made out in the bathroom for the rest of the flight. Just kidding.
Do your homework and be smart with it!
I wonder what Nelly got with that purchase he just made…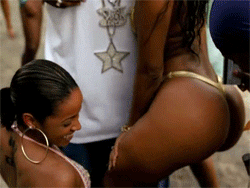 Subscribe To Our Newsletter
Join our mailing list to receive the latest twenty-something tips and tricks right to your inbox.
I swear you're going to love us.