Close your eyes. Okay don't, but pretend to close your eyes. Imagine 100 hot, sweaty, cramped, dehydrated, overworked, Millennials thrusting to music, screaming into a dark abyss that's playing a new Ellie Goulding remix back at them. Now where are you? No you're not at Mad Decent Block Party (Praise Diplo), you're at Soul Cycle, the intense full body fitness workout on a stationary bike that gets middle aged women hotter than Sunday brunch.
So what makes this experience so surreal?
The Class
Think of it like a crossover between spin class and EDC. You're going to get your ass kicked by a Grecian goddess you only see on Instagram but not going to hate it that much because loud music drowns out just about everything. You don't even have to know where you are; and I think that's a significant part of the brand ethos. You're paying $30 a class, yeah that's right, to escape and get outside your comfort zone while also making you feel really comfortable doing it.
For those of you who haven't taken a spin class before, it's a cardio-focused stationary cycling class with resistances that are self-adjusted (under the directions of the instructor) by a small knob located in the center of the lower handle section of the bike.  Spin & Soul Cycle alike both focus on the BPM (beats per minute also known as speed of music) to make sure you stay on beat while you pedal.
The main notable difference is that in a Soul Cycle class, the instructor dims the ceiling lights, letting the soft glow of the faux candles scattered around the front of the room create this relaxing ambiance. Being 1 foot away from my neighbor, I noticed this helps you maintain focus as you are less aware of others in the class, but are more fixated on your movement as well as the teacher. However, don't be surprised when the leader flips on some of the lights located at the front of the room to dramatize the intense pedaling and motivate your spinning when the beat drops.
Another key difference is near the end of the class, Soul Cycle uses light dumbbell weights to tone those arms. Throughout the class, the instructor is constantly feeding you stimulating phrases – for example: "Instead of thinking that you need to keep working harder, can you relax your body and just go deeper?"
Cost
Being a Soul Cyclist can be pretty expensive, especially if you're fresh out of college with an entry-level job and on a budget.  First time riders get a discount ($20) for their first class but after that, it's $30 per session.  Alternatively, you can order bundle packages of classes for lower rates.  Here's the caveat though – there is an expiration date for when the classes are to be used by, generally ranging from 30-45 days.  There is also a "hidden" fee for shoe-rentals, around $3 per rental, but you also have the alternative to commit to the lifestyle and buy a pair for yourself. Another additive cost is the $2 for a "Smart Water" bottle so just remember to bring your own!
The Amenities
Ok, real talk, the amenities at Soul Cycle are SUPER nice. It's like the Equinox of spin classes. The studio provides nice decent-sized lockers for you with built-in security locks.  The bathrooms are what really impressed me though.  Although I can't vouch for the men's, they have definitely got the women's bathroom down.  In addition to a shower, they provide towels, shampoo, conditioner, body wash, hair spray, a blowdryer, lotion, ear buds, deodorant, disposable shavers and tampons (and not the cheap kind, but an actual brand name – ladies, we all know how crucial this is). Only downfall is that the number of showers are limited at the studios so good luck clamoring your way to claim one right after class.
Thoughts
I will admit that I got a great workout that day and the instructor's energy helped boost the intensity of my workout but as a budget-conscious young adult, it's quite steep to implement the classes into my weekly routine.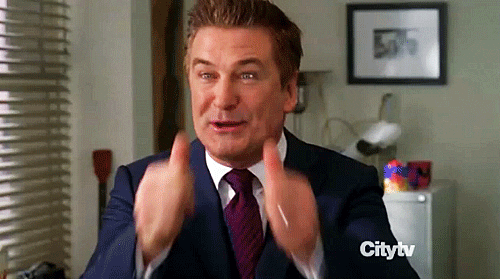 Subscribe To Our Newsletter
Join our mailing list to receive the latest twenty-something tips and tricks right to your inbox.
I swear you're going to love us.