It's about time Drake dropped something new. Young Papi announced his "Views From the 6" album drop for 4/29/16. But while we wait for that, he dropped a trailer for his visual LP. Check it out above.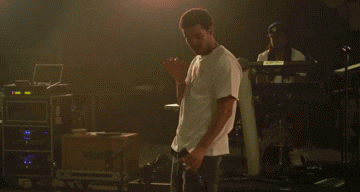 Thank you for your blessings, Drake, AKA:
Heartbreak Drake
Young Angel
Wheelchair Jimmy
Young Papi
Champagne Papi
Drake Drizzy Rodgers
Drizzy Drake Rodgers
Aubz
Shopping Bag Drizzy
Drake Griffin
Young Frankie Geechi Liberachi
The Chris Paul Of This Fall
The Lebron James Of This Rap Game
The Reason Why You Always Getting Faded
The Young Money White Knight
October's Very Own
Mr. October
The Only 23 Year Old Wine Connoisseur
The King Of 1st Quarter
Light Skin Keith Sweat
'91 Dan Marino
6God
Subscribe To Our Newsletter
Join our mailing list to receive the latest twenty-something tips and tricks right to your inbox.
I swear you're going to love us.