So, now you know how to avoid rental red flags. The next most important step in the apartment search is figuring out where you want to live. A wonderful apartment in the section of town that you hate will not do you any favors. Trust me.
Think about everything
Ask yourself: what am I missing in my current place? Why do I want to move to a new area? Asking this first will help you narrow down your "Must Haves" for your new home and neighborhood.
How long are you willing to commute?
Take a map (google your office/city by neighborhood and print one out) and draw a circle roughly 10-15 miles around with your office in the center. That is your "safe zone" assuming you drive your own car to work. Any farther then that you'll end up spending way more on gas than you should.
Is there easy to access (and safe) public transit in your city? Yes? Expand the circle out a little farther!
The neighborhood
Do you have kids? Or see yourself having them during the term of your lease? If so, places with good schools or easy access to daycare AND work are going to be a must. Regardless of whether or not you have kids, pulling school information will give you a better sense of the neighborhood. Higher ranking schools often mean better (and more expensive) places to rent. Better school zones also mean more competition in the housing market.
Preference, place and price
What kind of place do you want to rent? A house? Townhome? Apartment? These distinctions are important as not every neighborhood caters to all three.
What do you like to do? If you like dive bars and a casual feel, check out the residential areas near those spots. If you love clubs and dressing to the nines each weekend, look for places in that part of town. If you like the low-key life, look for calmer, family friendly areas. Outdoorsy? Look for neighborhoods with easy access to parks and trails.
Have a significant other? Put their place on the map. There is nothing worse than finding a perfect place only to realize it's an hour from your BF's house (trust me on this one).
Can you afford it?
Above preference, it has to financially make sense.How much of your paycheck is going towards rent?You live according to the money you make, so make sure your bitchin' bachelor pad isn't just for show and you actually have the means to afford it. Calculate your expenses and see what you can manage.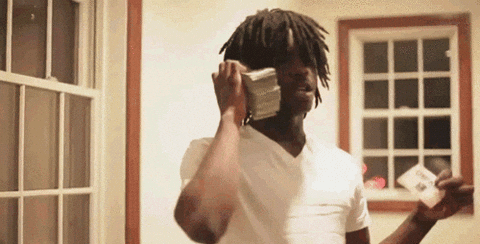 Grand Theft Auto: YOU
Once you have the general area narrowed down, you need to get a crime report. Living someplace with high crime may equal lower rent, but it also means your car could get stolen. You decide.
Lastly
Spend some time driving around and "living" in the community. If you have friends nearby, ask if you can stay there for a night or splurge and rent a hotel in the area to get a feel for the place.It is important to look at the shops and places you could be spending time outside the house to make sure they fit with your lifestyle.
For example: Have a dog and love going to dog parks? Love LA FITNESS? Love SoulCycle? What if these are not near you? What are you willing to give up? (hopefully none!)
Once you have your neighborhood down, you are so close to finding the perfect place. Stay tuned for more on the best ways to apartment hunt!
Did you like this article? If so, let us know your thoughts in the comments below.
Are you following us on Facebook yet? Please do so we can keep you updated on everything millennial and youthful and cool. We aim to inform, entertain and inspire and you can find all those goodies on our Instagram and Twitter too. See you there 🙂
Subscribe To Our Newsletter
Join our mailing list to receive the latest twenty-something tips and tricks right to your inbox.
I swear you're going to love us.