Don't you love it when a friend sends you a dope playlist of new music they've found? Honestly, these days it might be hard to keep in touch, but nothing says "I'm thinking about you" more than a some tracks you can share with your best buds.
Well, we are your friends (holy shit is that why they called it that? #truthbomb #enlightened)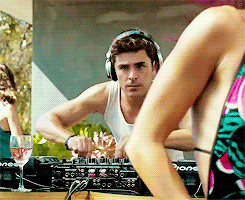 These are the bangers you can play on your drive to work to get pumped up for the day or even studying, but most importantly when your Uber driver hands you aux cord. Beats By Hads has all the hot fire that you've been looking for. Check back soon for a Coachella 2016 playlist.
[soundcloud url="https://api.soundcloud.com/playlists/204075142″ params="color=ff5500&auto_play=false&hide_related=false&show_comments=true&show_user=true&show_reposts=false" width="100%" height="450″ iframe="true" /]
Did you like this article? If so, let us know your thoughts in the comments below.
Are you following us on Facebook yet? Please do so we can keep you updated on everything millennial and youthful and cool. We aim to inform, entertain and inspire and you can find all those goodies on our Instagram and Twitter too. See you there
Subscribe To Our Newsletter
Join our mailing list to receive the latest twenty-something tips and tricks right to your inbox.
I swear you're going to love us.