Thank God!  Bumble is here to save lonely guys from online rejection.  No more wasting time thinking of the best pickup line just like guys have been doing in bars/parties/the grocery store since puberty.  The girls have to talk to you first! Oh how the dating tables have turned.
In order to help lonely guys everywhere, here are some areas to focus on to maximize your Bumble experience.
The Profile Picture
Bumble is 95% pictures and 5% everything else. You NEED a good profile picture, and I'm not talking about a picture with you and your bros bro-ing out at a BroBQ.  The speed of the app caters to headshot style pictures.  She isn't going to spend time looking at your bio like Tinder. 
A simple picture of your face will most likely be your only chance…so hope you're good looking!  Just kidding…kind of.  Case and point, my roommate (good looking dude) has a headshot of him and his friend, Kelly (the most attractive man I have ever laid eyes on), as his profile picture.
He gets probably 30 matches a day.  Now no offence to Harry here, but I'm betting that none of these girls took the time to figure out which of the guys in the picture was him.  But they always message him. Always.  So props!
The Initial "Hey"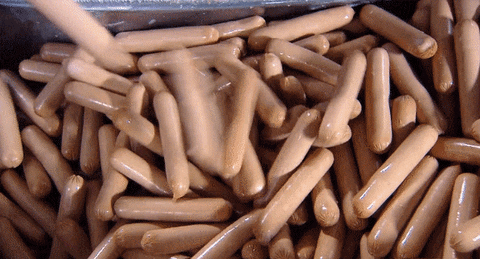 HAH! Jokes on you, entire male population.  As much as Bumble planned on turning the online dating game on its head, most girls are still uncomfortable/apathetic about crafting perfect pick up lines to woo us stallions.  90% of the time, the most you are going to get is a "Hey" (or if you are really lucky "Heyyyy"). 
Accept it.  Own it.  Or don't? The girl of your dreams would probably make a clever remark about one of your adorable pictures right? I don't know man, the jury's still out for that one.  Just realize you are essentially at the same place as Tinder or Hinge in terms of wooing your match. App based dating is still a new concept and the rules are still being written. One thing is for sure, however, people already know what they don't like when it comes to dating.
The Response
This is what it all comes down to.  She gave you a "hey" with a few extra "y"s at the end, so you already know she is down for Taco Tuesday. There is a lot of pressure in responses on online dating, but with Bumble remember one thing: She hit you up first, man.  She totally digs you!
Well maybe she thought you were actually the other guy in your profile picture, but still.  Even though you have to come up with the conversation topic or a funny line, she at least took the time to acknowledge you right?  And honestly, that feels pretty good.  Maybe Bumble actually has figured it all out…