Over the last years, between full and part time positions, I have been called in for dozens of interviews, my first being with Google, after graduation (I got to the final round and they picked someone else. It still hurts.) and earlier today with Warner Bros. Now, I cannot tell you how to land the job or internship, because I haven't always done so myself, but given my experience landing phone, Skype and in-person interviews with some dream companies, law firms and, I can tell you a thing or two about securing your foot in the door.
1. Have a stellar resume
BDR – Brief, Direct and Relevant. I was given a rule of thumb to have 1 page for every 10 years of experience. Go straight to the point, with approximately 2-3 bullet points per position, highlighting the professional traits most relevant to the position in question. A company like Google sees over 1000 applicants a day, you want to stand out, but more importantly you want them to actually read it, and not gloss over because it is too wordy. Avoid silly errors such as typos and inconsistency in font or format. Go to the career center on campus, have them critique it, then revise it yourself again and again and again. Compare it to others, but know there is no one-size-fits-all template.
2. Go in cold
You know the saying "it's not what you know, it's who you know"? Well hold that thought. When I moved to California in August 2015, I had zero network. Neither personally nor professionally and certainly not in entertainment. Within two weeks I was a publicity intern at Paramount Pictures. How? I made a list of the top 10 studios and applied for every open internship. With my stellar resume (see step 1) I caught recruiters' attention. Do not be intimidated if you know no one, and most certainly do not let anyone tell you you are wasting your time. You have nothing to lose, but 10-15 extra minutes on a cover letter. Let your resume make a case for you.
3. Keep a Spreadsheet
My brother does this and I always thought it was a bit neurotic. Keeping a spreadsheet of what companies and what positions you applied for, while noting when you applied and key points that drew you to the position? Ain't nobody got time for that! But you should make time, for it. I had just walked in from the gym last week when Warner Bros. called me for a phone interview. "Is it a good time?" she asked after having mentioned the need to fill the position ASAP. "Of course!" I responded, scrambling to turn on my laptop. Fortunately, when I pulled up the spreadsheet, I knew exactly what position I had applied for and had a link to the description, so I could engage in the conversation. A few days later, I got called in for a face-to-face! (fingers crossed).
Of course what is on your resume is what would most likely attract any recruiter to you, so be sure that you are keeping it fresh. If in school, join related clubs and organizations, volunteer, get online certifications, read about your field and become an expert in it!
Now that you've got it, good luck with the interview!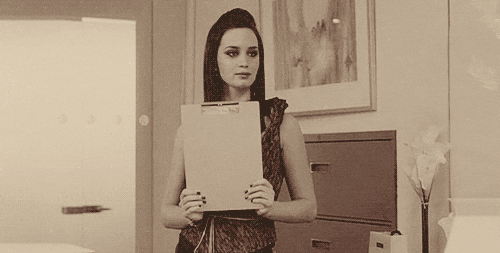 Did you like this article? If so, let us know your thoughts in the comments below.
Are you following us on Facebook yet? Please do so we can keep you updated on everything millennial and youthful and cool. We aim to inform, entertain and inspire and you can find all those goodies on our Instagram and Twitter too. See you there 🙂
Subscribe To Our Newsletter
Join our mailing list to receive the latest twenty-something tips and tricks right to your inbox.
I swear you're going to love us.